Amplifying Black voices is as important as ever right now, but working to diversify your bookshelf is the work of a lifetime. We have put together a list of some of our favourite YA fiction books by brilliant Black authors to add to your TBR. This is only the tip of the iceberg, there are so many wonderful books out there and we encourage you to keep working to find them and read them…
Clap When You Land by Elizabeth Acevedo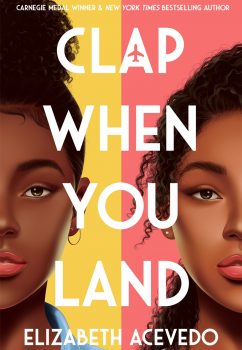 Camino Rios lives for the summers when her father visits her in the Dominican Republic. But this time, on the day when his plane is supposed to land, Camino arrives at the airport to see crowds of crying people…
In New York City, Yahaira Rios is called to the principal's office, where her mother is waiting to tell her that her father, her hero, has died in a plane crash.
Separated by distance – and Papi's secrets – the two girls are forced to face a new reality in which their father is dead and their lives are forever altered.
And then, when it seems like they've lost everything of their father, they learn of each other.
In a dual narrative novel in verse that brims with both grief and love, award-winning and bestselling author Elizabeth Acevedo writes about the devastation of loss, the difficulty of forgiveness, and the bittersweet bonds that shape our lives.
When You Were Everything – Ashley Woodfolk

You can't rewrite the past, but you can always choose to start again.
It's been twenty-seven days since Cleo and Layla's friendship imploded.
Nearly a month since Cleo realized they'll never be besties again.
Now Cleo wants to erase every memory, good or bad, that tethers her to her ex-best friend. But pretending Layla doesn't exist isn't as easy as Cleo hoped, especially after she's assigned to be Layla's tutor. Despite budding friendships with other classmates–and a raging crush on a gorgeous boy named Dom–Cleo's turbulent past with Layla comes back to haunt them both.
Alternating between time lines of Then and Now, When You Were Everything blends past and present into an emotional story about the beauty of self-forgiveness, the promise of new beginnings, and the courage it takes to remain open to love.
Raybearer by Jordan Ifueko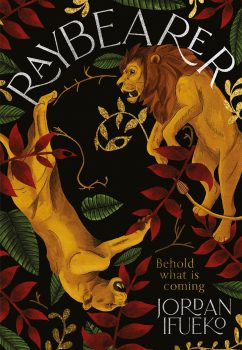 Only one thing is more powerful than a wish, and that is a purpose.

Tarisai has always longed for the warmth of a family. She was raised in isolation by a mysterious, often absent mother known only as The Lady. The Lady sends her to the capital of the global empire of Aritsar to compete with other children to be chosen as one of the Crown Prince's Council of Eleven. If she's picked, she'll be joined with the other Council members through the Ray, a bond deeper than blood. That closeness is irresistible to Tarisai, who has always wanted to belong somewhere. But The Lady has other ideas, including a magical wish that Tarisai is compelled to obey: kill the Crown Prince once she gains his trust.
Tarisai won't stand by and become someone's pawn – but is she strong enough to choose a different path for herself?
You Should See Me In A Crown by Leah Johnson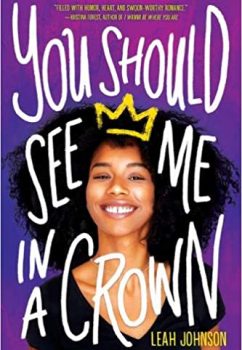 Liz has always believed she's too black, too poor, too awkward to shine in her small, rich, prom-obsessed town. But Liz has an escape plan to attend an uber-elite college, play in their world-famous orchestra, and become a doctor.
But when the financial aid she was counting on unexpectedly falls through, Liz's plans come crashing down . . . until she's reminded of her school's scholarship for prom king and queen. There's nothing Liz wants to do less than endure a gauntlet of social media trolls, catty competitors, and humiliating public events, but despite her devastating fear of the spotlight she's willing to do whatever it takes to get to college. The only thing that makes it halfway bearable is the new girl in school, Mack. She's smart, funny, and just as much of an outsider as Liz. But Mack is also in the running for queen.
Will falling for the competition keep Liz from her dreams . . . or make them come true?
A Song Below Water by Bethany C. Morrow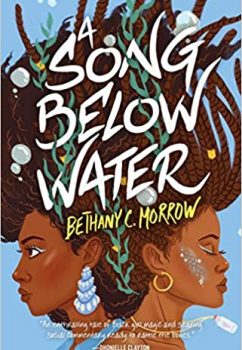 In a society determined to keep her under lock and key, Tavia must hide her siren powers.
Meanwhile, Effie is fighting her own family struggles, pitted against literal demons from her past. Together, these best friends must navigate through the perils of high school's junior year.
But everything changes in the aftermath of a siren murder trial that rocks the nation, and Tavia accidentally lets out her magical voice at the worst possible moment.
Soon, nothing in Portland, Oregon, seems safe. To save themselves from drowning, it's only Tavia and Effie's unbreakable sisterhood that proves to be the strongest magic of all.
A Phoenix First Must Burn by Patrice Caldwell

Evoking Beyoncé's Lemonade for a YA audience, these authors have woven worlds to create stunning narratives that centre Black women and gender nonconforming individuals.
With fantasy, science fiction and magic at their core, the stories are sharp, atmospheric and visual explorations of histories, relationships and alternate universes that you can't help but to get lost in.
It will take you on a journey from folktales retold to futuristic societies and everything in between. Filled with stories of love and betrayal, strength and resistance, trauma and heroism, this collection contains an array of complex and true-to-life characters in which you cannot help but see yourself reflected. Witches and scientists, sisters and lovers, priestesses and rebels: the heroines of A PHOENIX FIRST MUST BURN are unforgettable and shine brightly.
The Good Luck Girls by Charlotte Nicole Davis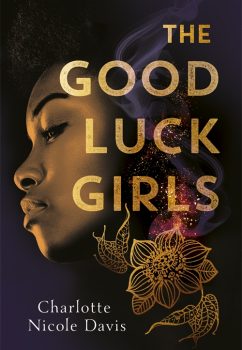 Aster. Violet. Tansy. Mallow. Clementine.
Sold as children. Branded by cursed markings. Trapped in a life they never would have chosen.
When Aster's sister Clementine accidentally murders a man, the girls risk a dangerous escape and harrowing journey to find freedom, justice, and revenge – in a country that wants them to have none of those things. Pursued by the land's most vicious and powerful forces – both living and dead – their only hope lies in a bedtime story passed from one girl to another, a story that only the youngest or most desperate would ever believe.
It's going to take more than luck for them all to survive.
Who Put this Song On by Morgan Parker

Trapped in sunny, stifling, small-town suburbia, seventeen-year-old Morgan knows why she's in therapy. She can't count the number of times she's been the only non-white person at the sleepover, been teased for her "weird" outfits, and been told she's not "really" black. Also, she's spent most of her summer crying in bed. So there's that, too.
Lately, it feels like the whole world is listening to the same terrible track on repeat–and it's telling them how to feel, who to vote for, what to believe. Morgan wonders, when can she turn this song off and begin living for herself?
Loosely based on her own teenage life and diaries, this incredible debut by award-winning poet Morgan Parker will make readers stand up and cheer for a girl brave enough to live life on her own terms–and for themselves.
The Colours That Blind by Rutendo Tavengerwei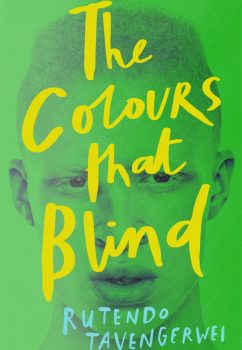 A breathtaking YA novel set in Zimbabwe about freedom, inter-generational friendships and forgiving the past.
Tumi desperately wants to make the Zimbabwean national swimming team. Only in swimming does he escape the hatred and exclusion that his albinism brings him. But when he has to stay with his grandmother for a while, the trauma of the terrible thing that happened to him comes rushing back.
Can Ambuya reassure Tumi by revealing her own shocking past – a story riddled with racial hatred in war-torn Rhodesia, featuring murder and an illegal love? And what of Tumi's suspicions that she was involved in his nightmare?
A Song of Wraiths and Ruin by Roseanne A. Brown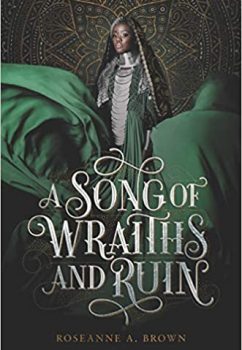 For Malik, the Solstasia festival is a chance to escape his war-stricken home and start a new life with his sisters in the prosperous desert city of Ziran. But when a vengeful spirit abducts his younger sister, Nadia, as payment to enter the city, Malik strikes a fatal deal kill Karina, Crown Princess of Ziran, for Nadia s freedom.
But Karina has deadly aspirations of her own. Her mother, the Sultana, has been assassinated; her court threatens mutiny; and Solstasia looms like a knife over her neck. Grief-stricken, Karina decides to resurrect her mother through ancient magic . . . requiring the beating heart of a king. And she knows just how to obtain one: by offering her hand in marriage to the victor of the Solstasia competition.
When Malik rigs his way into the contest, they are set on a heart-pounding course to destroy each other. But as attraction flares between them and ancient evils stir, will they be able to see their tasks to the death?
On the Come Up by Angie Thomas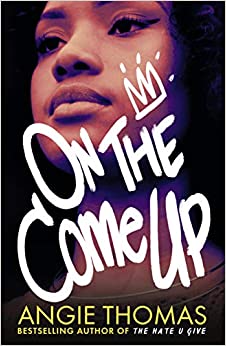 The award-winning author of The Hate U Give returns with a powerful story about hip hop, freedom of speech – and fighting for your dreams, even as the odds are stacked against you.
Bri wants to be one of the greatest rappers of all time. As the daughter of an underground hip hop legend who died right before he hit big, Bri's got massive shoes to fill. But when her first song goes viral for all the wrong reasons, Bri finds herself at the centre of controversy and portrayed by the media as more menace than MC. And with an eviction notice staring her family down, Bri no longer just wants to make it – she has to. Even if it means becoming the very thing the public has made her out to be.
Children of Blood and Bone by Tomi Adeyemi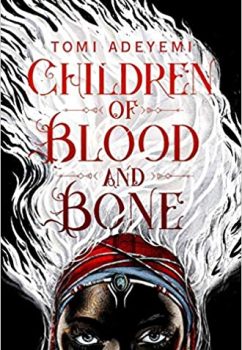 Zélie remembers when the soil of Orïsha hummed with magic. When different clans ruled – Burners igniting flames, Tiders beckoning waves, and Zélie's Reaper mother summoning forth souls.
But everything changed the night magic disappeared. Under the orders of a ruthless king, anyone with powers was targeted and killed, leaving Zélie without a mother and her people without hope. Only a few people remain with the power to use magic, and they must remain hidden.
Zélie is one such person. Now she has a chance to bring back magic to her people and strike against the monarchy. With the help of a rogue princess, Zélie must learn to harness her powers and outrun the crown prince, who is hell-bent on eradicating magic for good.
Danger lurks in Orïsha, where strange creatures prowl, and vengeful spirits wait in the waters. Yet the greatest danger may be Zélie herself as she struggles to come to terms with the strength of her magic – and her growing feelings for an enemy.