We're so excited for the very witch-y Perfectly Preventable Deaths by the EXTRAORDINARY Deirdre Sullivan.
A bit about the book for your entertainment:
Sixteen-year-old twins Madeline and Catlin move to a new life in Ballyfrann, a strange isolated Irish town, a place where the earth is littered with small corpses and unspoken truths. A place where, for generations, teenage girls have gone missing in the surrounding mountains. As distance grows between the twins – as Catlin falls in love, and Madeline begins to understand her own nascent witchcraft – Madeline discovers that Ballyfrann is a place full of predators. And when Catlin falls into the gravest danger of all, Madeline must ask herself who she really is, and who she wants to be – or rather, who she might have to become to save her sister.
We have been chatting non-stop in the office about our favourite fictional witches this week. Here's a few of our best picks!
Saidah Graham, Rights Assistant– Kiki from Kiki's Delivery Service.
'The best, most earnest witch that ever lived. Absolutely the representative witch for growing up and learning how to go out on your own.'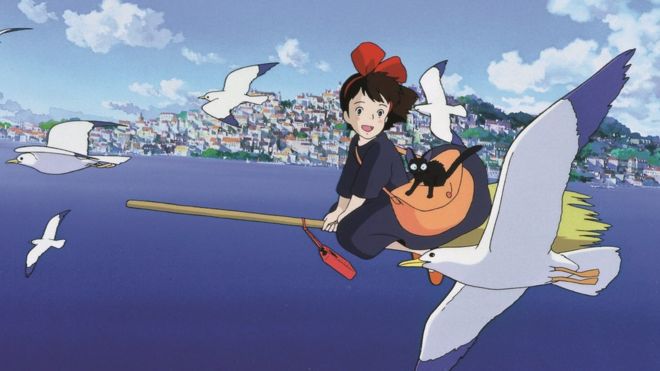 Roisin O'Shea, Marketing Manager- Ambrose Spellman from The Chilling Adventures of Sabrina
'Technically a warlock, but hey, Ambrose is THE BEST. In Season 2 of the Netflix show, he really comes into his own as a character- he's brave, strong-willed and brilliantly sassy with the best sense of dry humour.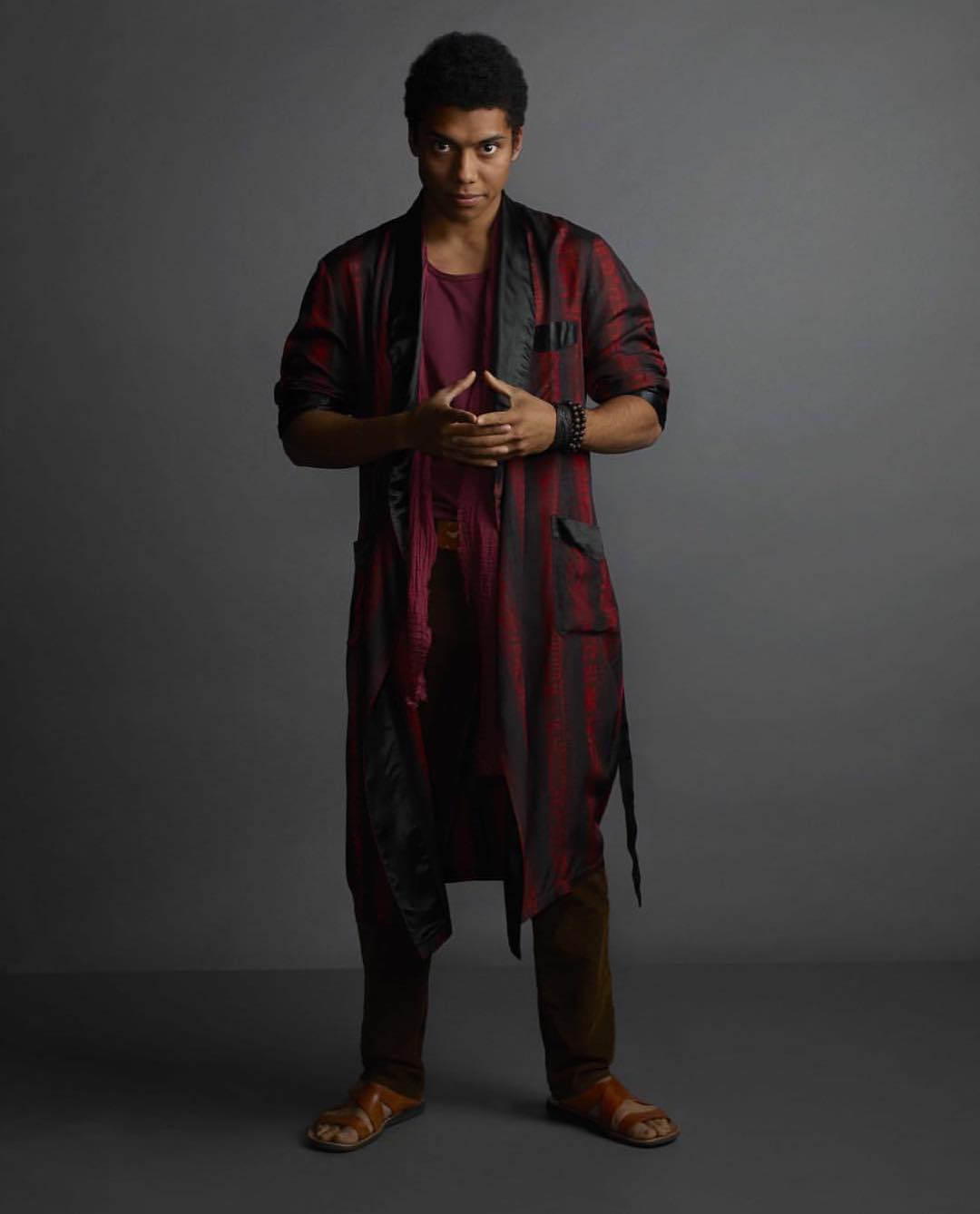 Bonus witch: Nick Scratch AKA my future husband. Also from The Chilling Adventures of Sabrina.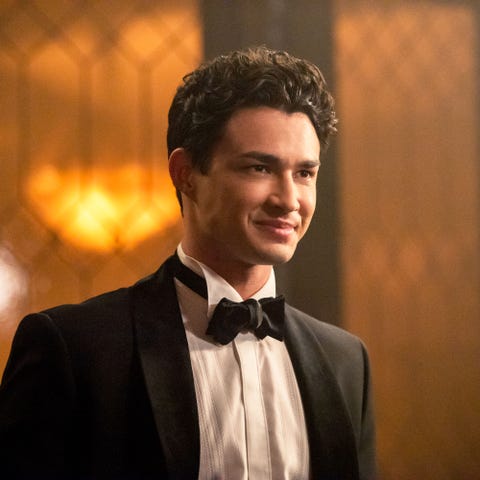 Felicity Alexander, Senior Commissioning Editor- Diana Bishop, A Discovery of Witches.
'I am obsessed with A DISCOVERY OF WITCHES and would really like to be Diana Bishop (minus the torture!)
I love the setting – especially the celebration of academia and university libraries 🙂 – and I obviously love Matthew and Diana's simmering chemistry . . . Forbidden love between a witch and a vampire – what's not to like?!'
Amy Llambias, Marketing Manager – Winnie, Hocus Pocus
'Bette Midler in Hocus Pocus was the witch right out of my childhood nightmares, however she is now a Halloween icon which resonates to my youth. Watching this film year on year, it never fails to make me laugh. Winnie's plans always go awry especially with the 'help' of her useless sisters, but what once made me fearful now just adds to the comedic affect.'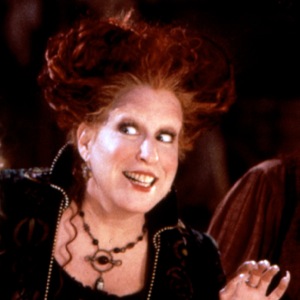 Sahina Bibi, Marketing Executive, Charmed Sisters
'The Charmed sisters are probably my favourite witches in TV history. Sassy, sentimental, sisterly – the show was more than just the weekly-battles of weird creatures but it focused on witchcraft, folklore, myths and legends and brought them to life through the sisterly adventures. Plus, Leo and Cole were great to look at.'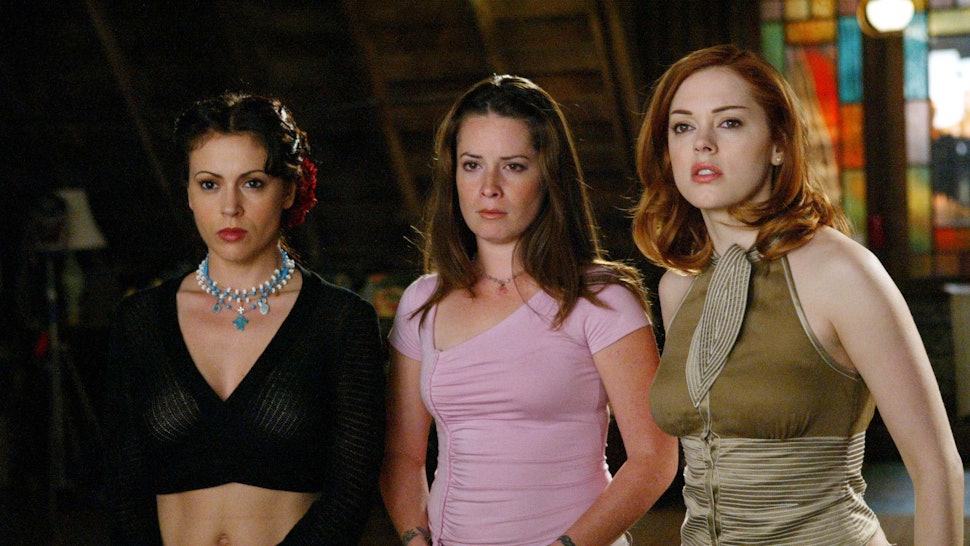 Publishing Director, Emma Matthewson – Lizzie Dripping
'My first really conscious memory of a witch was from TV  … and the witch (did she exist? didn't she?) from Lizzie Dripping. I found her absolutely terrifying – yet I just couldn't stop watching. I saw on old episode recently and couldn't understand the terror she had inspired – but it was definitely there. And how was I to know then that many, many years later I was to edit one of the most popular wizarding series of books in the world! Funny how life – and witches – have a way of surprising you.'
Tina Mories, Publicity Manager – Willow from Buffy
'I am a witch junkie but one of my all-time-faves has to be Willow Rosenberg from Buffy the Vampire Slayer. Willow's witchy story arc across the nine series is nothing short of epic – from watching her actually study and grow into the way of the Wiccan rather than the atypical "hey it's your birth right, have this great power!" We see Willow's humble starts from levitating pencils, blowing fuses to all-out addict-driven apocalyptic showdowns, and back again. Willow, I salute you!'
Georgia Murray, Senior Commissioning Editor – The Witches of Eastwick
'After my first witch love of Mildred in The Worst Witch, The Witches of Eastwick blew my tiny pre-pubescent mind when I watched it as a 12-year-old. I'm not sure how well it stands up thirty years on (gender politics notwithstanding), but at the time I completely fell in love with the flamboyant central trio and their bohemian witchiness – glamour I could only dream of.'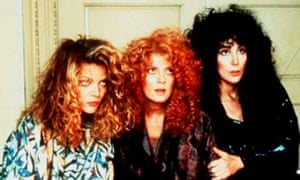 Talya Baker, Editor – Orddu, Orwen and Orgoch from The Chronicles of Prydain
'Orddu, Orwen, and Orgoch, three witches who live in the Marshes of Morva, are my very favourite characters in Lloyd Alexander's richly wonderful Chronicles of Prydain. They take turns to be each other (no one wants to be Orgoch!), exchanging identities unnervingly as they frustrate visitors with confusing advice and impossible demands – such as their assistance in return for the North Wind. The glee with which they offer cheerily violent threats and doom-laden prophecies reminds me of the dark humour in Perfectly Preventable Deaths, and I'd say Mamó has inherited qualities from all three.'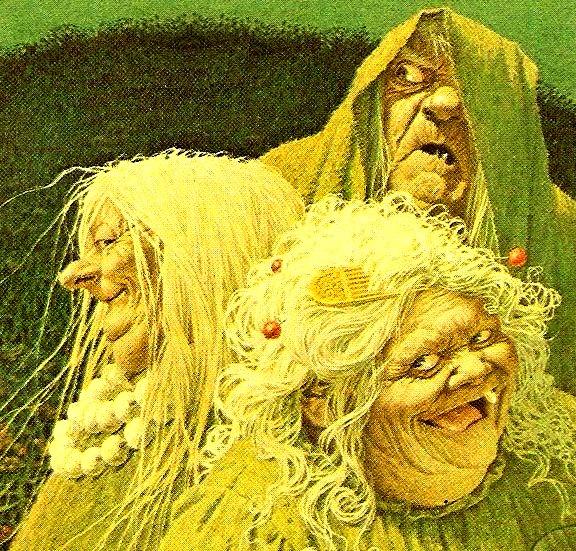 Perfectly Preventable Deaths by Deirdre Sullivan is available from 30th May 2019.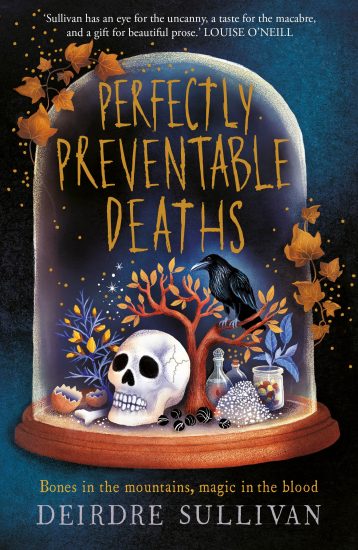 Purchase your copy here:
Amazon: https://amzn.to/2W0GoN6
Easons: https://bit.ly/2MgXYgl
Local bookshop: https://bit.ly/2wnPppe