Welcome to the Hot Key Haul: our monthly giveaway, letting you top up your reading list with all the best books from Hot Key.
This month, we're giving away five copies of Our Chemical Hearts by Krystal Sutherland.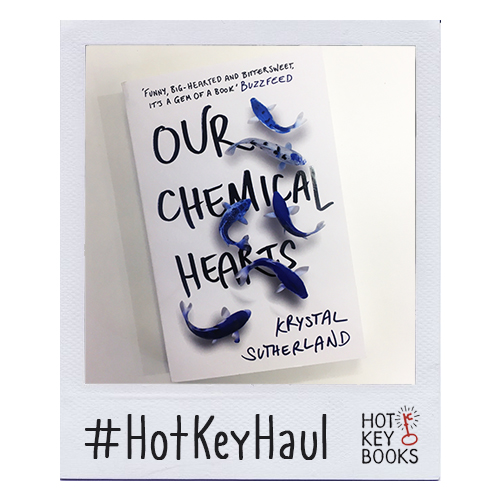 'I always thought the moment you met the love of your life would be more like the movies . . .'
Our Chemical Hearts by the brilliant Krystal Sutherland is a bittersweet and funny story of friendship, first love, and heartache, all rolled into one spellbinding tale. Hopeless romantic Henry Page is looking for his leading lady. Grace Town wears mens clothes, walks with a cane and could do with a wash, but Henry is smitten.
Can Henry discover why Grace is so sad and find a way to unlock her happiness? Henry will need to be the strongest he has ever been to survive this particular love story.
To be in with a chance to win a copy of this excellent novel, simply fill out the form below . . .
And don't forget to subscribe to our newsletter as well for monthly emails from the team with giveaways, new releases, events and other good things!