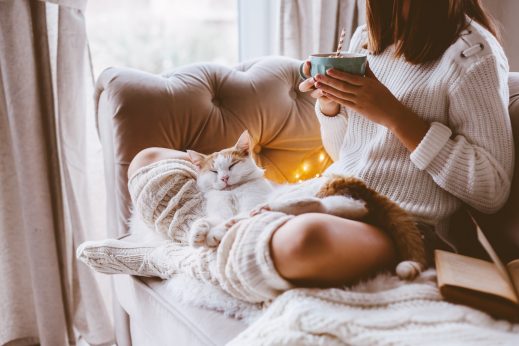 Some say that self-isolation is the best time for binge-reading; and what's better than a big, juicy series to keep you occupied! We've put together a list of some of our favourite Hot Key series, to give you a little bit of inspiration for that TBR pile…
The Folk of the Air series by Holly Black is best-selling and critically-acclaimed world-wide, and even won the Best YA Fantasy category in the Goodreads Choice Awards. One terrible morning, Jude and her sisters see their parents murdered in front of them. The terrifying assassin abducts all three girls to the world of Faerie, where Jude is installed in the royal court but mocked and tormented by the Faerie royalty for being mortal… If you love intoxicating and bloodthirsty fantasy, this is the series for you. Click here to order.
Fans of Pretty Little Liars, One of Us is Lying and Gossip Girl will love this darkly compelling thriller of a privilege set at the prestigious STAGS boarding school.  Book one begins with nine students, three blood sports and one deadly weekend… it was shortlisted for the YA Book prize 2018 and was the winner of the Great Reads 'Most Read' 2018 Senior Award. We guarantee it will leave you desperate for the next instalment. Click here to order.
Garth Nix's series The Old Kingdom is legendary, an absolute classic for fantasy readers. In book one, Sabriel has spent most of her young life far away from the magical realm of the Old Kingdom, and the Dead that roam it. But all that changes when a creature from across the Wall arrives at her all-girls boarding school. With over 1 million Old Kingdom books sold in the UK, this timeless fantasy series is perfect for lovers of Phillip Pullman in need of a little escapism with Garth Nix's brilliant world building. Click here to order.
For a light-hearted fun read, The Bookshop Girl series by Chloe Coles is a heart-warming and hilarious way to go! In book one, Bennett's Bookshop has always been a haven for sixteen-year-old Paige Turner, but, like so many bookshops, Bennett's has become a 'casualty of the high street' – it's strapped for cash and going to be torn down. Paige is determined to save it but mobilising a small town like Greysworth is no mean feat. Perfect for fans of Holly Bourne and Georgia Nicholson's 'Angus, thongs and full-frontal snogging' series; fall into this easy-going series and forget all your troubles. Click here to order.
For fans of the weird and wonderful, The Spellslinger series by Sebastien de Castell has dark cons and magic a-plenty. Book one begins  with Kellen, moments away from facing his first mage's duel and the start of four trials that will make him a spellcaster. There's just one problem: his magic is gone. It's a gripping and intoxicating adventure, and with six books in the series, it's perfect for a bit of self-isolation escapism. Click here to order.