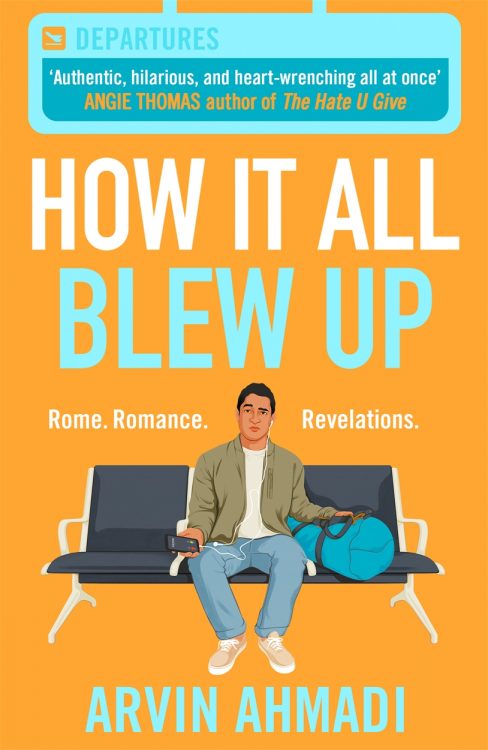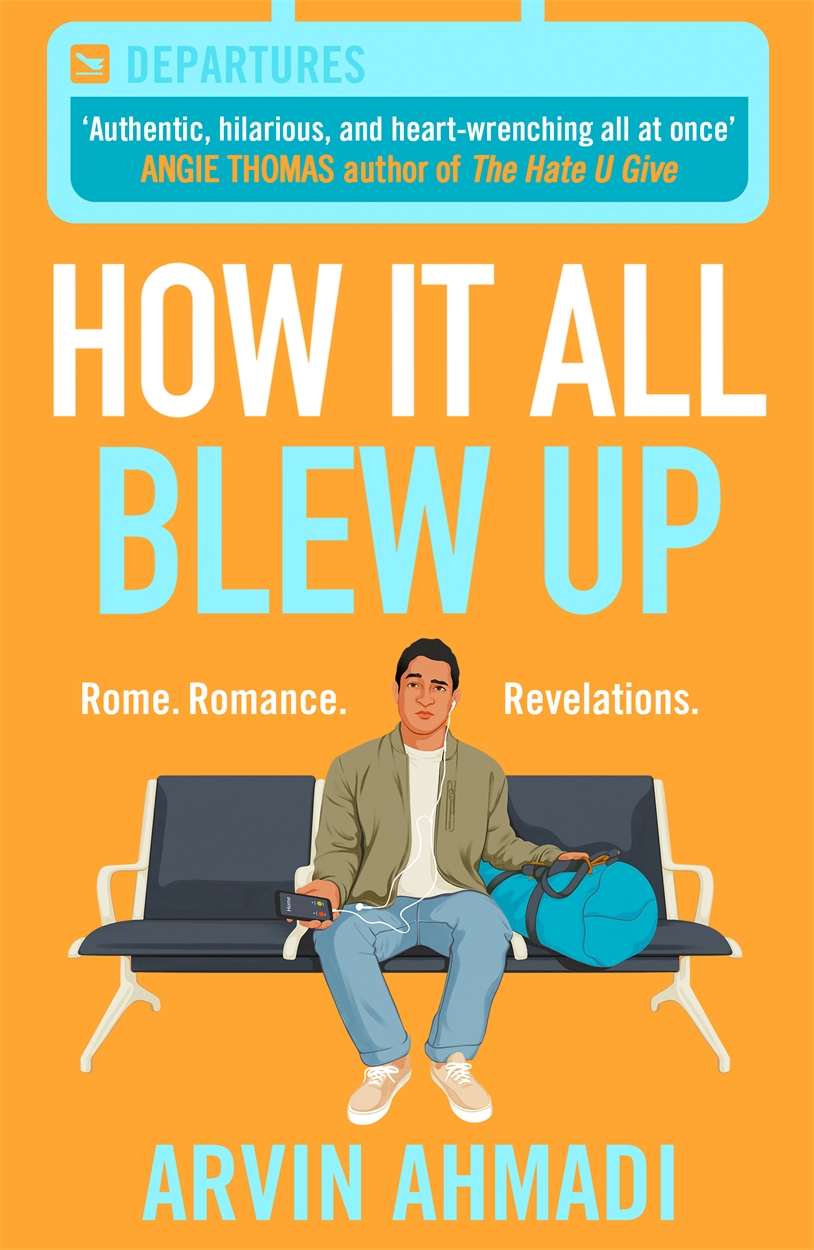 Arvin Ahmadi's stunning new novel How It All Blew Up is a brilliant coming of age novel about the power of finding yourself, finding your people and living your truth – and we've got a sneak peek here for you!
Interrogation Room 37

Amir

FIRST, LET ME get one thing straight: I'm not a terrorist. I'm gay. I can see from the look on your face that you're skeptical, and I get it. People like me aren't supposed to exist, let alone make an admission like that in a situation like this. But I assure you, I'm real. I'm here. I'm Iranian.

And I'm gay. I just needed to get that off my chest before we started, since you asked why my family and I were fighting on that plane. It had nothing to do with terrorism and everything to do with me.

Okay, I'll assume from the way you're clearing your throat that I should probably stick to the questions. Sorry, sir. I didn't mean to be disrespectful.

My name is Amir Azadi. I'm eighteen years old.

I was in Rome for about a month. Yes, like Italy. I don't know exactly how many days I was there.

I lived in multiple apartments in Rome. I can get you the addresses if you'd like. My family found me in the Italian countryside yesterday. I willingly went back with them. I can't really say why—it happened so fast—and then we fought on the plane, which is, I guess, why I'm in here.

It was such a huge whirlwind of emotions that I didn't even notice when the flight attendants started pulling the four of us apart. They put us in separate parts of the plane. One of them was actually really kind to me.

"Family can take a while," he said as he buckled me into a pulldown seat in the aircraft kitchen. He had an earring in his nose. Slick blond hair.

"Trust me, kid, we've all been there." He even let me have one of those snack packs with the hummus and pita chips, which was nice, considering I was being detained.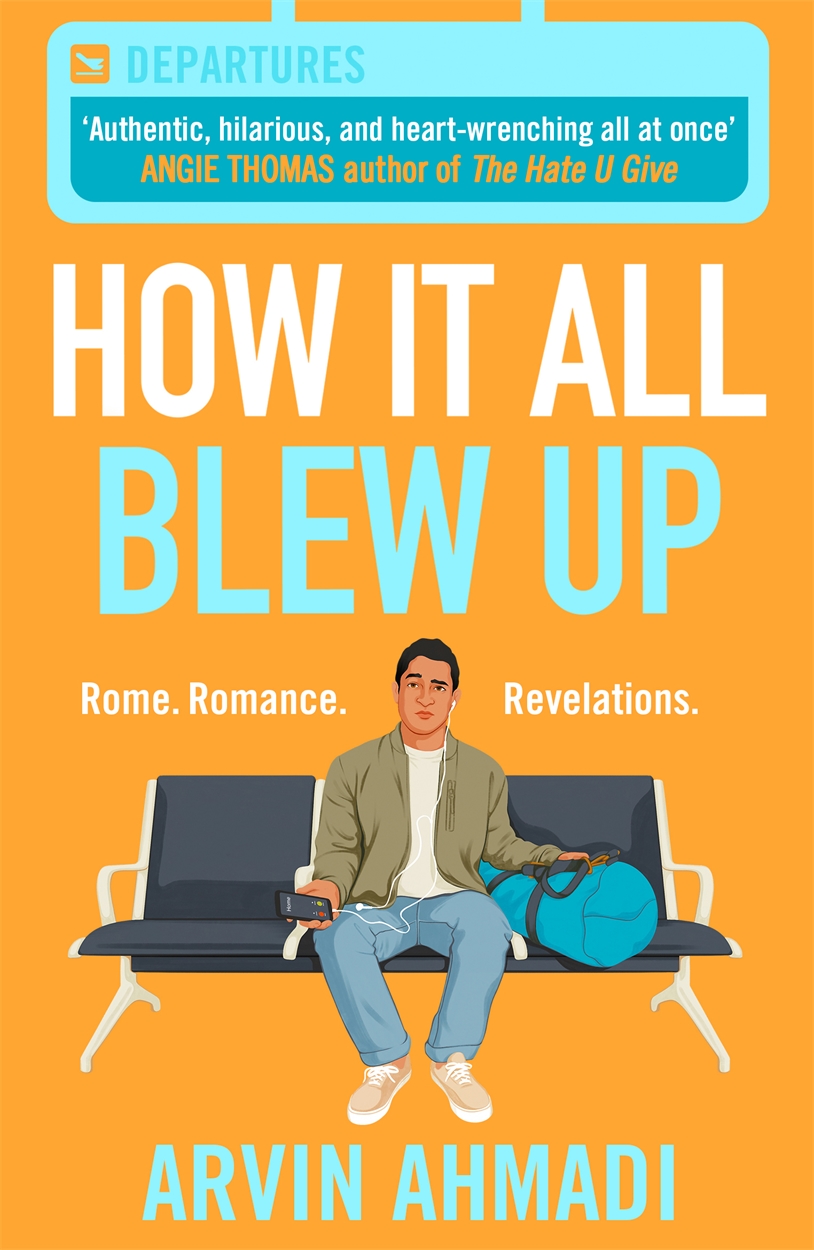 How It All Blew Up by Arvin Ahmadi is available now in paperback, ebook and audiobook.
About the book
"Arvin Ahmadi has written a novel that is authentic, hilarious and heart-wrenching all at once. A unique point of view combined with riveting storytelling, How It All Blew Up will grab you from the first page and won't let go" – Angie Thomas, #1 New York Times bestselling author of THE HATE U GIVE and ON THE COME UP
Eighteen-year-old Amir Azadi always knew that coming out to his Muslim family would be messy, but he wasn't expecting it to end in an airport interrogation room. Now, he's telling his side of the story to the stern-faced officer.
Amir has to explain why he ran away to Rome (boys, bullies, blackmail) and what he was doing there for a month (dates in the Sistine Chapel, friends who helped him accept who he is, and, of course, drama) . . . all while his mum, dad and little sister are being interrogated in the room next door.
A nuanced take on growing up brown, Muslim and gay in today's America, HOW IT ALL BLEW UP is the story of one boy's struggle to come out to his family, and how that painful process exists right alongside his silly, sexy romp through Italy.