Jennifer Donnelly turns her feminist eye to this most delicious of fairy tales and shows Snow White as she's never been seen before. We are so thrilled to be publishing Poisoned by Jennifer Donnelly that we thought we'd share a sneak peek into the book with you…
PROLOGUE
Once upon long ago, always and evermore, a girl rode into the Darkwood.
Her lips were the color of ripe cherries, her skin as soft as new‑fallen snow, her hair as dark as midnight.
The tall pines whispered and sighed as she passed under them, the queen's huntsman at her side. Crows, perched high in the branches, blinked their bright black eyes.
As the sky lightened, the huntsman pointed to a pond ahead and told the girl that they must dismount to let the horses drink. She did so, walking side by side with him. Lost in her thoughts, she did not hear the soft hiss of a dagger leaving its sheath. She did not see the huntsman lift his face to the dawn, or glimpse the anguish in his eyes.
A gasp of shock escaped the girl as the huntsman pulled her close, his broad hand spanning her narrow back. Her eyes, wide and questioning, sought his. She was not afraid—not yet.
She felt almost nothing as he slid the blade between her ribs, just a slight, soft push and then a bloom of warmth, as if she'd spilled tea down her dress.
But then the pain came, red clawed and snarling.
The girl threw her head back and screamed. A stag bolted from the brush at the sound. The crows burst from their roosts, their wings beating madly. The huntsman was skilled. He was quick. He had gutted a thousand deer. A few expert cuts with a knife so sharp it could slice blue from the sky and the delicate ribs were cleaved, the flesh and veins severed.The girl's head lolled back. Her legs gave out. Gently, the huntsman lowered her to the ground, then knelt beside her.
"Forgive me, dear princess. Forgive me," he begged. "This foul deed was not my wish, but the queen's command."
"Why?" the girl cried, with her dying breath.
But the huntsman, tears in his eyes, could not speak. He finished his grim task and got to his feet. As he did, the girl got her answer. For the last thing she saw before her eyes closed was her heart, small and perfect, in the huntsman's trembling hands.
In the forest, the birds have gone silent. The creatures are still. Gloom lingers under the trees. And on the cold ground, a girl lies dying, a ragged red hole where her heart used to be.
"Hang the huntsman!" you shout. "Burn the evil queen!"
And who would fault you?
But you've missed the real villain.
It's easily done. He's stealthy and sly and comes when you're alone. He stands in the shadows and whispers his poison. His words drip, drip, drip into the small, secret chambers of your heart.
You think you know this tale, but you only know what you've been told. "Who are you? How do you know these things?" you ask.
Fair questions, both.
I am the huntsman. Dead now, but that's no matter. The dead speak. With tongues blackened by time and regret. You can hear us if you listen.
You will say that I'm telling you tales. Fairy stories. That it's all make‑believe. But there are more things afoot in the Darkwood than you can imagine, and only a fool would call them make‑believe.
Keep to the path, the old wives say. Stay out of the forest. But one day, you will have to walk deep into those dark woods and find what's waiting there.
For if you do not, it will surely find you.
About the Book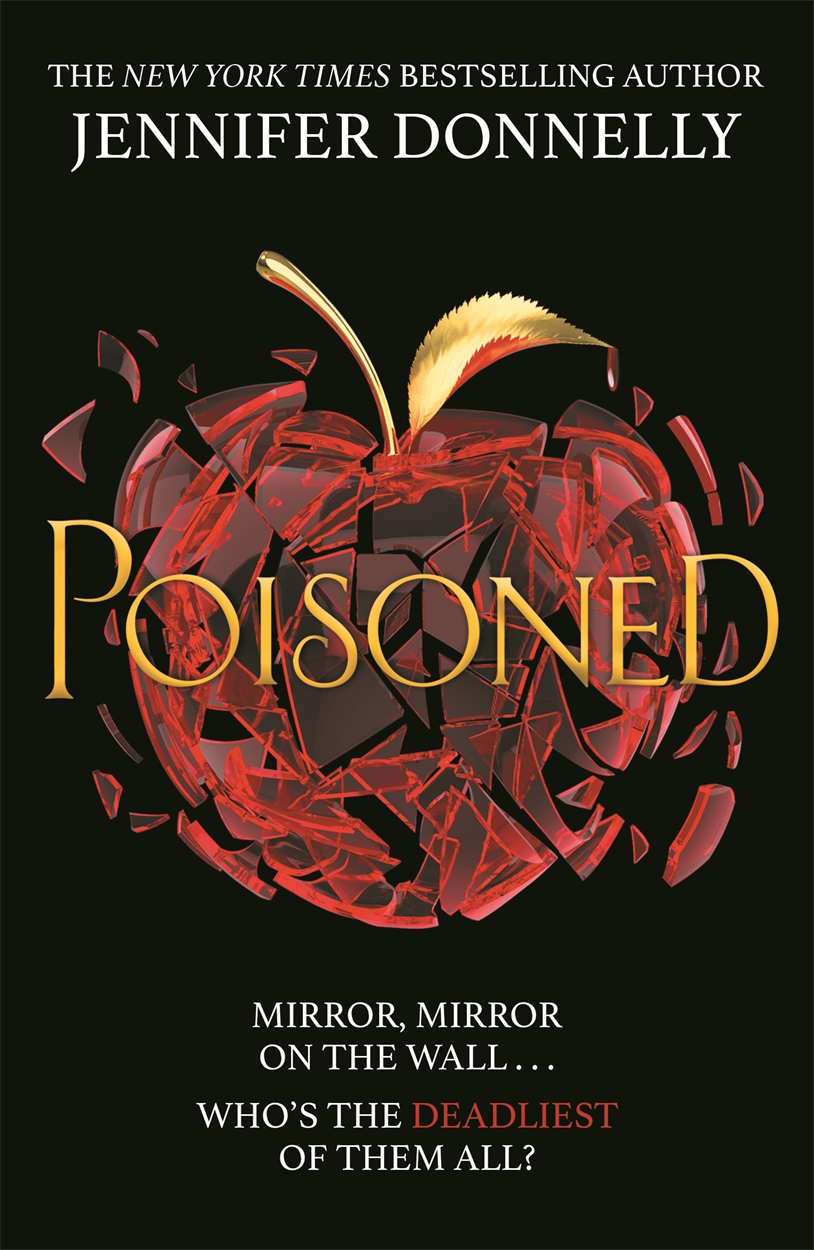 Beautiful Sophie, with lips as red as blood, skin as pale as snow, and hair as dark as night, is about to come of age and inherit her father's throne. But Sophie's stepmother wants rid of her – beautiful she may be, but too weak and foolish to reign. And Sophie believes her, as she believes all the things that have been said about her – all the poisonous words people use to keep girls like her from becoming too powerful, too strong.
When the huntsman carries out his orders of killing Sophie, she finds a fire burning inside her that will not be extinguished, and sets off to reclaim what was taken from her.
About the Author
Jennifer Donnelly is the Carnegie medal-winning author of thirteen novels and a picture book for children. She grew up in New York State and studied English Literature and European History at the University of Rochester.
Jennifer lives in New York's Hudson Valley with her husband, daughter and two rescue dogs. Follow Jennifer at www.jenniferdonnelly.com or on Twitter: @JenWritesBooks