We've been hearing a lot about how audiobooks are helping our listeners to escape and stop thinking about everything bad that's been happening lately. We couldn't agree more, so we've put together a list of the very best YA audiobooks to keep you company and help you forget your troubles!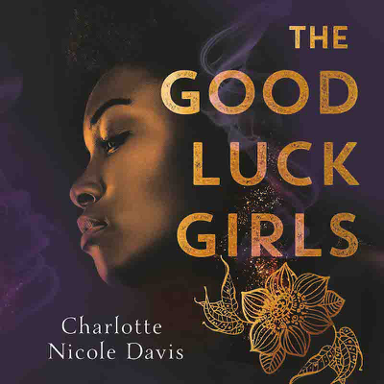 The Good Luck Girls by Charlotte Nicole Davis is an action-packed fantasy audiobook, full of exciting scenes of fighting, escaping and never giving up. Aster, Violet, Tansy, Mallow, and Clementine are the badass heroines we follow in this engaging story set in a world reminiscent of the Wild West but with magic!
Narrated by the brilliant Jeanette Illidge, the audio grabs you from the first minute and doesn't let go until the very last.
Be warned, this is not for the faint of heart.
Listen now: Google Books | Apple Books | Audible | Soundcloud
A Throne of Swans by the amazing writing duo Katharine & Elizabeth Corr is an imaginative retelling of the classic Swan Lake story, full of court intrigue, heartbreak and unexpected twists that will make you beg for more!
The talented narrator, Avita Jay, sets the mood perfectly with her 'fantasy' voice, elevating the audiobook into a whole new experience and doing justice to this incredible story. We're sure you'll join us in desperate anticipation of the next book in the series, A Crown of Talons, and find out what's in store for Aderyn.
Listen now: Google Books | Apple Books | Audible | Soundcloud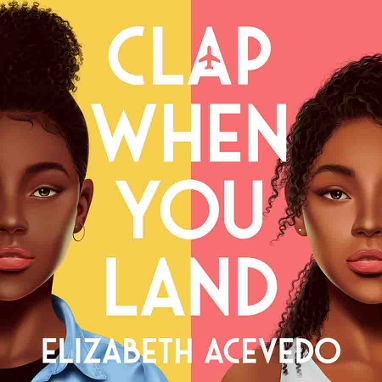 Clap When You Land by the incomparable Elizabeth Acevedo is yet another revelation by one of our favourite authors! Elizabeth always narrates her own books which makes them feel even more special, plus she's won awards for her incredible narration. This is her second novel in verse – after The Poet X – a format which is perfectly suited for audio; some might say even more enjoyable since Elizabeth and Melania-Luisa Marte (both talented slam poets) gift us with an excellent performance of this dual narrative.
This heart wrenching tale will leave you emotionally drained but also hopeful. A story for mothers, daughters, sisters. Be inspired by Yahaira's and Camino's relationship and stay united!
Listen now: Google Books | Apple Books | Audible | Soundcloud 
STAGS by M.A. Bennett is a unique contemporary YA thriller set in the exclusive St Aidan the Great boarding school. We follow Greer in her effort to fit in this new and foreign environment, trying to be in with the 'it' crowd – the Medievals – who basically run the school.
A tale of intrigue, mystery, cruelty, friendship, privilege and a surprising turn of events during a supposedly fun weekend at the de Warlencourt country manor. Lucy Dixon is the perfect narrator in the way she portrays Greer and the rest of the cast, but also how she carries us with her in this thrilling adventure.
Oh, how we love a high stakes high school teenage drama! Any Riverdale fans out there? You won't want to miss this one!
Listen now: Google Books | Apple Books | Audible | Soundcloud 
You can also listen to clips from our full range of YA audiobooks on our SoundCloud playlist: