Truth and consequences are at play, as a princess must weigh up the full price of kindness…
Princess Alyrra has always felt out of place at court and detached from her family – but when her friend goes one step too far for the sake of petty vengeance, Alyrra sets events in motion that will change her life forever.
Sign up to our newsletter  or pre-order Thorn to gain access to Brambles: A Thorn Short Story by Intisar Khanani, and let us know what you think by tweeting us at @hotkeybooksya or @BooksbyIntisar!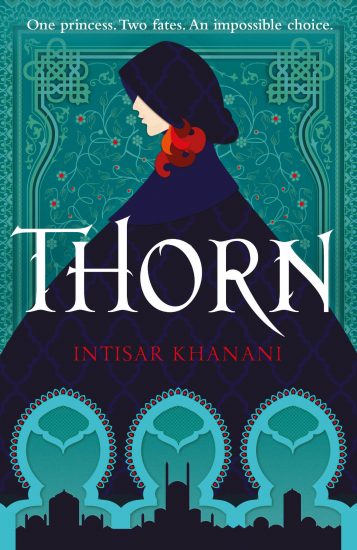 About the Book
Princess Alyrra has never enjoyed the security or power of her rank. Between her family's cruelty and the court's contempt, she has spent her life in the shadows. Forced to marry a powerful foreign prince, Alyrra embarks on a journey to meet her betrothed with little hope for a better future. But powerful men have powerful enemies – and now so does Alyrra.
Betrayed during a magical attack, her identity is switched with another woman's, giving Alyrra the first choice she's ever had: to start a new life for herself or fight for a prince she's never met. But Alyrra soon finds that Prince Kestrin is not at all what she expected. While walking away will cost Kestrin his life, returning to the court may cost Alyrra her own. As Alyrra is coming to realise, sometimes the hardest choice means learning to trust herself.
Inspired by The Goose Girl fairytale by the Brothers Grimm.
About the author
Intisar Khanani grew up a nomad and world traveller. Born in Wisconsin, she has lived in five different states as well as in Jeddah on the coast of the Red Sea. She currently resides in Cincinnati, Ohio, with her husband and two young daughters. Prior to publishing her novels, Intisar worked as a public health consultant on projects relating to infant mortality and minority health, which was as close as she could get to saving the world. Now she focuses her time on her two passions: raising her family and writing fantasy.
Find out more about Intisar Khanani at booksbyintisar.com or on Twitter: @BooksByIntisar or Facebook: Booksbyintisar
Terms and conditions apply.