Hot Key Haul

Welcome to the Hot Key Haul: our monthly giveaway, letting you top up your reading list with all the best books from Hot Key.
This month, we're giving away five copies of Charmcaster and Soulbinder by Sebastien de Castell.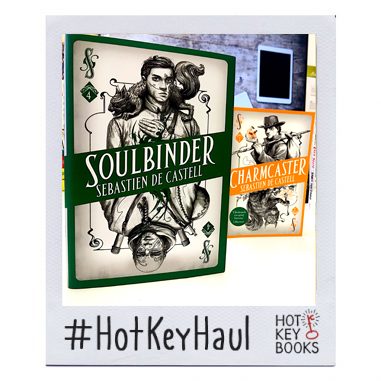 Magic is a con game . . .
Books 3 and 4 in the fantastic fantasy series that will keep you guessing on every page.
And don't forget to subscribe to our newsletter as well for monthly emails from the team with giveaways, new releases, events and other good things!

Perfect for fans of The Dark Tower, Firefly, Guardians of the Galaxy, Terry Pratchett, Ben Aaronovitch and Jim Butcher.