Hot Key Haul

Welcome to the Hot Key Haul: our monthly giveaway, letting you top up your reading list with all the best books from Hot Key.
This month, we're giving away five copies of To Be Perfectly Honest by Jess Vallance.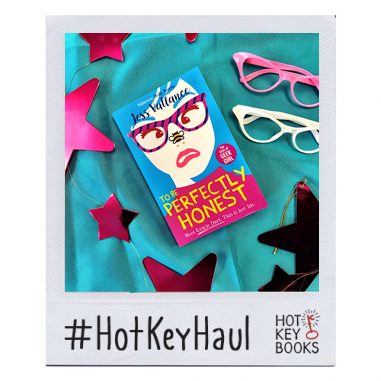 Meet Gracie Dart. This is her life.
Uncovering a family secret, Gracie decides she's had enough of lies and pledges to be completely honest to everybody she meets. For fifty days, nothing but 100% brutal honesty at all times. 
But total honesty doesn't always go down well when you've got a family dinner to go to, a job interview to get through and a new girlfriend to impress.
And when Gracie finally goes too far, she realises she's going to have to think creatively if she's going to put things right.
And don't forget to subscribe to our newsletter as well for monthly emails from the team with giveaways, new releases, events and other good things!