We have published so many amazing books this year, so we couldn't pick just some to recommend to you this Christmas. So we asked our Hot Key Ambassadors to tell us their favourite book of the Hot Key Year, read on to see what they said (and find your next Christmas gift!)…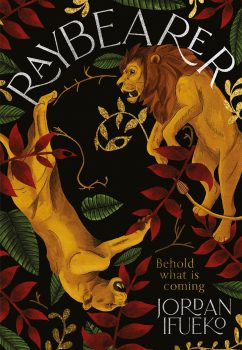 Vanessa (bookishlyvee)
Tarisai is sworn to protect the Crowned Prince she is born to destroy and so begins the wonderful chaos of Jordan Ifueko's sweeping fantasy: Raybearer. Ifueko has written a groundbreaking debut novel and I'm so proud to have witnessed this moment in publishing. Her captivating writing worships Nigerian folklore. It is truly a beautiful marriage: much like plantain and oil!
Laura (athousandlivesandmore)
Jordan Ifueko's Raybearer is one of my shinning highlights of 2020 and managed to pull me out of my lockdown reading slump. The world building was absolutely insane – something I consider to be one of the most crucial aspects of YA fantasy. And we cannot talk about Raybearer without mentioning that gorgeous cover – a work of art that deserves to be in a frame. My only negative would be that it had to end and that I am going to have to wait an entire year to find out what happens next!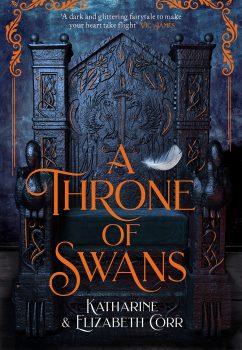 Patricia (whatmakespatri)
My pick of the year is A THRONE OF SWANS because this book has the perfect amount of fantasy, savagery and originality that we needed, leaving the reader full of emotions and in need of the next instalment. With some historical aspects, the story is set in a land where people can transform into birds and the heroine ends up fighting for the land she vowed to protect. In a time where we see plenty of similarities between novels, Elizabeth and Katharine Corr managed to deliver a retelling story with an unexpected originality I cannot get enough of.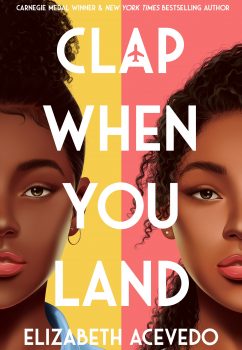 James (bookfacejames)
As a big fan of books written in verse Acevado's latest book Clap When You Land was a huge hit for me. Yahaira and Camino are sisters yet they have never met and until recently they didn't know the other existed. Packed full of emotion and with great LGBTQ+ representation this book as well as highlighting the experience of many people in the Dominican Republic.
Rumaanah (rumsthereader)
My Hot Key Book of the year would definitely have to be Clap When You Land by Elizabeth Acevedo. I enjoyed everything about it, from the lyrical writing style to the exploration of family, culture and grief, it's all so well realised. I also appreciated that it highlighted a real life tragedy; the crash of the AA587 flight, which some readers may not have been aware of before and explored the impact of this on the Dominican community. It is such a powerful book in so many ways and I can see it being impactful and touching for many readers.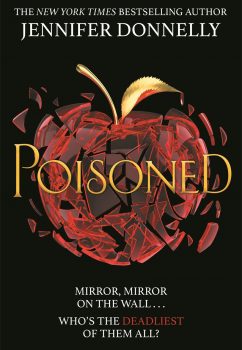 Erika (andonshereads)
I don't think it's any surprise that Poisoned is my Hot Key Book of the year! I absolutely fell in love with Sophie as a character, and with the world that the author so carefully created. It was a book full of intrigue, danger and suspense, but also full of hope, and in a year that's been a bit bleak and miserable, that's exactly what we all need more of.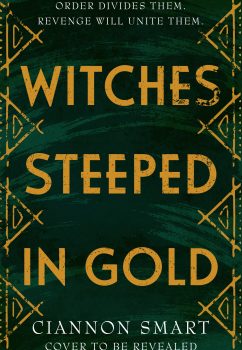 Ben (benreadsbooks)
I think for me, Witches Steeped in Gold is the Hot Key Book of the year. Ciannon Smart's writing is bright, alive, and keeps me reading into the latest of nights. I'm still reading Witches Steeped in Gold but I can't express the joy I feel more than finishing work and tucking into the book more. I will be sad when I'm done, but every second I'm reading Witches Steeped In Gold is good time spent.
Witches Steeped in Gold by Ciannon Smart will be released in 2021.